Introduction to VINAS Users Conference 2014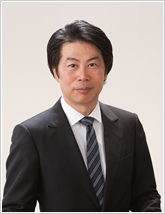 It is our great pleasure to announce the opening of our annual users meeting, the "VINAS Users Conference 2014".
In recent product development using CAE/CFD, large scale model analysis and multi-job analysis for product functionality improvement has become a part of our routine jobs, while at the same time fighting the ever-lasting battle of minimizing time and cost for development. This is the very reason why open source solvers and HPC cloud computers are becoming widely used for design purpose, yet the traditional commercial solvers and internal HPC servers still serve a unique and vital purpose.
In order to deal with design operations on a global level and to raise CAE/CFD awareness among the designers, there is a growing need to systemize the workflow and centrally manage the analysis data that has spread across the network.
Our service philosophy- "Best Partner for Best Solution" represents our goal to deliver and support new solutions that improve design work productivity that match the changing needs.
In effort to construct an effective product development system for our customers and to improve user support, we have reinforced our design consulting services provided by our team of expert engineers that has extensive practice in real-world design.
We deliver leading edge solutions by bringing the advantages of the cloud computer and mobile devices to the field of engineering, dedicating to our customers product development needs at the highest level.
Our main topic for this year is " A comprehensive solution for high-accuracy, large data, optimization and workflow management", and the sub-topic "cloud computer, open source and SDM usage for design".
We will be hearing from both overseas and domestic users of their best practices, along with leading-edge solutions shared by respective vendors based on this years topic.
We look forward to seeing you in Shinagawa Tokyo next month.
September 2014
Yasuhiko Fujikawa
President & CEO
VINAS Co., Ltd.
Overview
Date
<DAY 1> - October 9th, 2014 / Thu 9:30 - 18:30 / Party 18:30 - 20:30
       (Registration starts from 9:00)
<DAY 2> - October 10th, 2014 / Fri 9:30 - 17:10
       (Registration starts from 9:00)
Venue
Tokyo Conference Center Shinagawa
1-9-36 Konan, Minato-ku, Tokyo 108-0075
>Official website
>Access
Organizer
VINAS Co., Ltd.
Attendees
Users and prospects of VINAS software & technical support
Fees
Free of charge * Advanced registration required
Last Year's Conference