Introduction to VINAS Users Conference 2013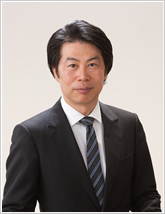 It is our great pleasure to announce the opening of our annual users meeting, the "VINAS Users Conference 2013".
The demand for improvement in optimized design and predictability continues to grow for company's that use CAE/CFD technology in their product development process, and to cope, the models and system sizes used for calculation is growing larger every year.
Under such circumstances, it has become essential to reevaluate the applications for each process along with HPC servers that including the use of cloud computers. System innovation such as workflow construction continues to deepen as globalization progresses in the research and designing process.
In order to grasp these changes and gain the highest advantage, it is necessary that we select out a suitable application and combine it with a well-balanced execution system that matches each purpose. It is important that the IT division of the corporate headquarter displays governance from a global standpoint, constructing and making use of a system that proves to be of high efficiency for their R&D division.
Our slogan- "Best Partner for Best Solution" has the goal to deliver the best technology and service for our customer's product development process. By adopting the use of cloud computers and opensource codes as seen fit, we are able to drastically reevaluate the applications and use of calculation systems and provide solutions for a cost-effective calculation system. In effort to reinforce our services comprehensively, we also combine our highly specialized designing consulting services to enhance efficiency for product development.
We will be having our users present each of their applied cases that produced excellent results, and following last year's meeting, we have "high-accuracy, large data, and comprehensive solutions for design optimization" as our main theme and will be hearing from both overseas and domestic users of their best practices, along with leading-edge solutions shared by respective vendors.
In addition, we will be discussing topics on HPC cloud computing that is becoming widely used in the world of manufacturing. We hope this conference will be a unique opportunity to exchange information on recent trends and solutions on designing and R&D
We look forward to seeing you in Shinagawa Tokyo next month.
September 2013
Yasuhiko Fujikawa
President & CEO
VINAS Co., Ltd.
Overview
Date
<DAY 1> - October 10th, 2013 / Thu 9:30 - 18:30 / Party 18:30 - 20:30
       (Registration starts from 9:30)
<DAY 2> - October 11th, 2013 / Fri 9:00 - 17:45
       (Registration starts from 8:30)
Venue
Tokyo Conference Center Shinagawa
1-9-36 Konan, Minato-ku, Tokyo 108-0075
>Official website
>Access
Organizer
VINAS Co., Ltd.
Attendees
Users and prospects of VINAS software & technical support
Fees
Free of charge * Advanced registration required
Last Year's Conference