ご挨拶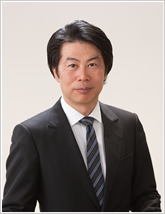 We are proud to announce the opening of our annual users meeting, the "VINAS Users Conference 2012".

The characteristics we see in today's corporate globalization are the evolution of component technology, as well as the progression of innovation for the entire company such as the establishment of R&D divisions, designing divisions, and regional headquarters. We are now facing the demand to take balance depending on the purpose and to adopt a suitable global system and to control such IT governance at the corporate headquarter.

Our slogan- "Best Partner for Best Solution" has the goal to deliver the best technology and service for our customer's product development process. VINAS provides our customers with the most purpose-fitted software along with its support and designing consulting service. By combining it with the newest IT technology, we are able to reinforce our total support services to improve work efficiency for research and development.

This year's User conference will focus on improvement on analysis accuracy for product enhancement, large data analysis, and efficiency improvement for optimized design. We will be having our users from a variety of industries to present their leading-edge work, both from domestic and overseas.

We will also be placing focus on HPC cloud computing this year, which has started to become of use in recent manufacturing. By exchanging information on various problems and solutions for designing and research development while using the cloud, we hope such information exchange will prove to be useful when making technology investments and setting research subjects in future.

We look forward to seeing you in Shinagawa Tokyo next month.
September 2012
Yasuhiko Fujikawa
President & CEO
VINAS Co., Ltd.
開催概要
VINAS Users Conference 2012

Date
<DAY 1> - October 11th, 2012 / Thu 10:00 - 18:00 / Party 18:00 - 20:00
       (Registration starts from 9:30)
<DAY 2> - October 12th, 2011 / Fri 9:00 - 18:10
       (Registration starts from 8:30)
Place
Tokyo Conference Center Shinagawa
1-9-36 Konan, Monato-ku, Tokyo 108-0075
>Officlal web-site
>How to access
Organizer
VINAS Co., Ltd.
Attendees
Users and prospects of VINAS software and technical supports
Expense
No charge * pre-registration required
昨年の模様