開催概要
Date
<DAY 1> - October 20th, 2011 / Thu 10:00 - 18:00 / Party 18:00 - 20:00
       (Registration starts from 9:30)
<DAY 2> - October 21th, 2011 / Fri 9:30 - 18:15
       (Registration starts from 9:00)
Place
Tokyo Conference Center Shinagawa
1-9-36 Konan, Monato-ku, Tokyo 108-0075
>Officlal web-site (Only available in Japanese)
>How to access
Organizer
VINAS Co., Ltd.
Attendees
Users and prospects of VINAS software and technical supports
Expense
No charge * pre-registration required
ご挨拶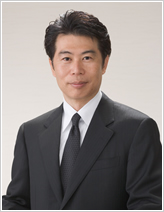 We are proud to announce the opening of our annual users meeting, the "VINAS Users Conference 2011".

The Users conference last year was a great success, and we were able to gather over a total of 500 participants in the 2days. This could not have been made possible without the dedication and support from our customers and we would like to once again extend our deepest appreciation for your loyalty.

This year has been an especially difficult year for all of us, starting with the earthquake that hit northern-Japan this March and the economic turmoil that has been driven by the financial deterioration in the US and Europe.
This has lead to a variety of issues such as the rapid appreciation of the yen and the rise of Asian manufacturers in the global market, which accelerated the demand for domestic industries to enhance international competitiveness for product development even more.
To stay in advantage, it is essential that we develop high value-added products and establish a system or organization that develops eco-friendly products fast and at low-cost.

For such cases, it is undeniable that high accuracy analysis will play an important role. This will require the sophistication of physical models, improvement of time/space resolution of the analysis models, and the elucidation of unsteady phenomenon that involves time variation.
The data size and calculation scale is growing larger each year to make this possible and we believe the need to execute large data analysis on a daily basis will continue to grow. It will become necessary to secure a powerful and cost-effective application as well as an environment and support organization to realize this.

VINAS will continue to make our utmost effort to provide the best solution for our customers with leading-edge technology from our overseas developers as well as our own highly advanced software and service to accustom this ever-changing era.

We will be having academic and industrial experts, both domestic and from overseas to share their insights into product development and design, process optimization, and seamless CAD /CAE integration using forefront technology. We hope this will be an opportunity to interact and exchange useful information among our participants from a wide range of industries.
October 2011
Yasuhiko Fujikawa
President & CEO
VINAS Co., Ltd.